Blog
Welcome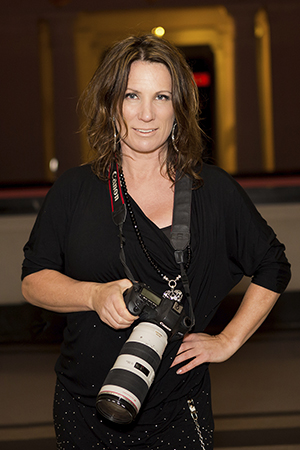 Carmen Bird Photography, Travel Writer



I'm not sure if I can put in to words my recent experience of Cambodia. Cycling with my six friends and seven others, some 350 kilometres in the scorching sun was gruelling but both the warmth and struggles of the people tugged at our heart strings.
Who could forget some of the faces we encountered – not me; I have thousands of photos to remind me of the places we visited and the beautiful Cambodian locals we met.
Despite the country's chequered history and vast poverty, it was astonishing to see and meet such happy and welcoming people.




Cambodia's past is littered with wars, the most horrific, in my mind, being the four years from 1971-1975 during which Pol Pott orchestrated the killing of more than one million of his own people.
The effects or that war are still trickling down the generations. The poverty is everywhere – but still we saw smiles all day, every day. The children, in particular, were beautiful – so sweet but streetwise too. I now understand why Angelina Jolie adopted a Cambodian orphan.
It seemed that at every stop on our tour the children gravitated towards us and, we to them. One of our group, Frances Bostock had brought with her packets of toothbrushes and toothpastes which we handed out with lollies we bought along the way (its all about balance!)
With so many hungry children, temple kids desperate to sell you a postcard or a pair of elephant pants, our gifts seemed trivial in the wider scheme of things but the children were so grateful.




In contrast to the great poverty the landscape was absolutely breath-taking. My photographer's brain was constantly in overload trying to capture everything. We rode along roughly tar-sealed roads and jungle paths to hidden, overgrown temples and we travelled down red clay roads with no shelter where the clay seeming to bounce even more heat on to us.
It was like cycling in front of a hot oven with the door open; waves of hot air and sweat everywhere! Nevertheless, this was an amazing way to see a small portion of the real Cambodia, cycling really does take you off the beaten tourist track. At times we were totally immersed in the gravel back roads and rural areas and it was there that we met so many beautiful people.
Every time we stopped we were greeted by another family. Surprisingly as we cycled along, Yann, our Cambodian guide would spot a suitable house where we would pull over – all 14 of us! There we would set up camp, usually near an outside table and before we knew it the owners would come out to say hello.
This impromptu camping was never a problem, we would use the homeowner's toilet, which I might add turned up some surprises. We came across all sorts in those toilets – frogs, scorpions and spiders big enough to give you nightmares!
Our travels also took us to many temples and the only way to describe them is 'mind-blowing'. We saw incredible structures built thousands of years ago.




Most were now falling down and overgrown with incredible trees and roots – think Tomb Raider which was filmed at the biggest and most infamous temple Ankor Wat and Ta Prohm temple. Though there were tourists galore visiting the same spot, they didn't detract from the magic.
Prior to the trip, I was wondered at the number of temples on the itinerary, thinking we might soon be 'all templed out' but each had its own individual character and beauty. We never failed to be in awe of each new place we visited.
One of the absolute highlights was the floating village of Kampong Phluk on the outskirts of Siem Reap, an incredible sight that sent my camera in to overdrive once again. The village is home to around 5000 people and the houses are either built on stilts or buoyant with the use of petrol containers. In the summer rainy season the village can rise by up to 10 meters and the locals live of the lake fishing and crocodile farming. It was fascinating watching the children of all ages playing on their boats, not much rugby in their backyard! The people are very poor here once again and clean water is not readily available, life expectancy is 54 years old.




In our spare time we enjoyed wandering through the markets, such an eclectic, busy hive of local chaos. The stall holders desperate to make a sale we tried to spread our purchases out and share the love, we came home with beads, coconut bowls, boho looking woven bags and elephant print pants.
Food was another highpoint, I had been told it was fabulous and it was, so much fresh, delicious fruit and vegetables as well as herbs and spices, the beautiful looking and tasty dragonfruit featured at most meals. We did eat at a few selected tour restaurants and Beth hunted out some cafes to try – Vibe was a firm favourite with beautiful, raw, Instagram-worthy smoothie bowls and drinks. I think we all felt a bit of guilt at the irony of enjoying the local Khmer food when there was so much poverty. It certainly made as appreciate our privileged lives on a whole new level, we have all come back with plans and a desire to help.
After many days traversing the beautiful countryside, we had one day in Battambang, an endearing little town with some beautiful French buildings left over from a time when Cambodia was a French protectorate. We stayed in a gorgeous tropical like spot on the outskirts of town then headed off first thing for our last day of cycling - 350k complete. What a great sense of and achievement we all felt.
Our last couple of nights in Cambodia were spent in Phom Phen, a bit more market shopping and exploring the city. We had dinner at Romdeng, a restaurant set up to help disadvantaged youth – tarantula on the menu with lime sauce…along with other beautiful dishes for those of us that aren't quite so adventurous. Our last evening we heading out on a river cruise, cocktails in hand as the sun set over the Mekong River, the perfect way to end a life changing trip, a special country with spectacular landscapes and incredible people.