Blog
Welcome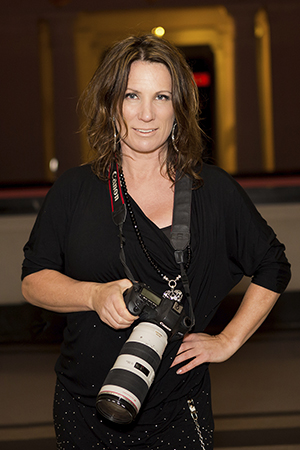 Carmen Bird Photography, Travel Writer

I love South East Asia and Myanmar appealed, it looked beautiful in photos, a little off the beaten tourist path and hot. My friends Gillian, Frances and Louise didn't take much convincing and we all signed up for 10 days of exploring. Myanmar is a country in political turmoil with Aung San Suu Kyi the current prime minister taking leadership after 15 years spent in house arrest. She may be head of the country, but the military have a firm and controlling grip over the land. This is another complicated story but for safety reasons we choose to stay away from the borders of Myanmar. We visited Yangon, Bagan, Mandalay, Kathaw and Inle Lake, all incredibly interesting places and all so very different.




We flew Singapore Airlines and after a quick stop over at the airport and a 2 1/2 hour flight we landed in Yangon.
Our first day in the city was an assault on the senses, a glorious mess of chaos, food, temples, people, markets, apartments as far as the eye could see and traffic of course!
We had local guides in every location and all of them were outstanding, articulate, knowledgeable and went out of their way to show us around their beloved country.
Our first guide was Maing Maing, pronounced Mou Mou – nothing sounds as it is spelt, even the local currency kwat is pronounced jet which can be confusing at times! Lunch at Rangoon Tea House was our first taste of Burmese food - a delicious meal washed down with Myanmar premium - the local beer. The food is an eclectic mix of flavours with influences from India, Thailand and a touch of China - finished off with Burmese magic. We had all sorts of curries, Shan style rice, aubergine salads, papaya salad, tea salad at every meal, always served with various sauces and lots of chilli. Everywhere we ate it was delicious, tasty, fresh and so cheap with a few of our bills including beer around $7 per person.


Myanmar is a country full of temples, pagodas and stupors, the most famous one being Shwedagon in Yangon. It was spectacular, an absolute masterpiece of architecture and adorned with gold and thousands of jewels, estimated to be worth 3 billion dollars. A crazy juxtaposition of life when so much of the country lives in poverty.
Over 90 percent of the population are Buddists and the country is covered in temples with statues of Buddha in all shapes and sizes and often covered in gold and all incredibly different and awe inspiring. After meeting so many kind, lovely and gentle people I have a newfound respect for Buddhism even from my atheist perspective. I left my cut off denims in my suitcase for the entire trip and splashed out on the local longyis or sarongs, around $5 each piece, it's not really appropriate to have too much skin showing and we were happy to respect their ways.




Our time in Yangon was spent at local markets, visiting more fascinating temples, wandering the streets lined with stalls selling every bit of animal you could imagine usually cooked on skewers. We jumped on a tuk tuk to visit a lacquer shop, or first introduction to the wonderful craftsmanship of the Burmese people, a train ride with the locals who found us fascinating, especially Frances with her blonde curly hair.


The first of our internal flights was to Bagan, an easy 30 min, I must admit I was a little apprehensive about flying KZB Airlines but they were fine, lovely staff and on time. Bagan was a complete change of scenery, far from the hustle and bustle of the city we instantly fell in love with the countryside, recently named a UNESCO World Heritage Site, it is made up of plains and fields dotted with stupas, temples, pagodas and ruins many of them built in the 11th and 12th centuries. There once was 10,000 and now just over 3000 of them are left standing.
I have to mention Bagan is famous for its sunrise hot air balloon flights, unfortunately after a 4am start, a bus ride and a safety briefing the weather was not on our side so it was cancelled, so it's now been relegated back to my bucket list.




Walking around the dusty streets of Bagan was like a step back in time, here we came across our first long necked lady. A Kayan tribe tradition the solid brass rings are placed around their neck from age 9. It causes problems physically as you can imagine and is a dying tradition as mothers refuse to put the rings on their daughters.
A visit to a local village and school was wonderful, wandering through the village there were huge cows tethered next to the houses. Older ladies sat on dirt floors smoking tobacco rolled in corn husks and cooking meals over open fires. The kids at the school were gorgeous, I think they enjoyed our visit as much as we did, showing off their singing and dancing skills.




Our next stop was the city of Mandalay – we weren't ready to leave magical Bagan, but we had a lot to fit in. Built on the Irrawaddy river, the central Mandalay Palace is surrounded by a huge moat. We had a boat trip across the river and spent a day site seeing by horse and cart, visiting markets, a monastery and more temples where we often saw young and old monks studying.
The craftsmanship of the Burmese people is incredible, so many traditional family businesses where skills have been handed down the generations. There were many silk and lotus workshops where we watched as they meticulously sliced the lotus and twisted it in to fibre to weave. It is then woven on huge old wooden looms with foot pedals made out of solid tree branches. We saw gold paper being made where the artisans hand beat the gold with huge mallets for hours to create paper, beautiful wood carvings and jewellery making. Everywhere we went the street vendors and hawkers sold jade, we came home with a few jade bracelets each, so cheap at around $5 a piece.




Our last stop had to be the most interesting place, villages of wooden homes built on stilts dotted around the lake, floating gardens, and home to the famous Intha one legged fisherman – an absolute highlight seeing these men fishing off their canoes with huge nets and balancing on one foot. There is so much to see and do on the lake, we travelled everywhere on long motorised canoes visiting different villages and markets. More stunning craftmanship beautiful handmade bags by the local Shan tribe, hand crafted silver and gold jewellery, handwoven silk and lotus, incredible hand painted art work at the local markets and beaded jewellery including jade, jade and more jade.
Myanmar is an incredible country and from a photographers view one of the most picturesque I have ever been to along with vibrant, welcoming, colourful and truly beautiful people, we enjoyed spending time with the locals everywhere we visited. A magical and spiritual place I think
its actually topped all the other countries I have visited and taken the title of my favourite.